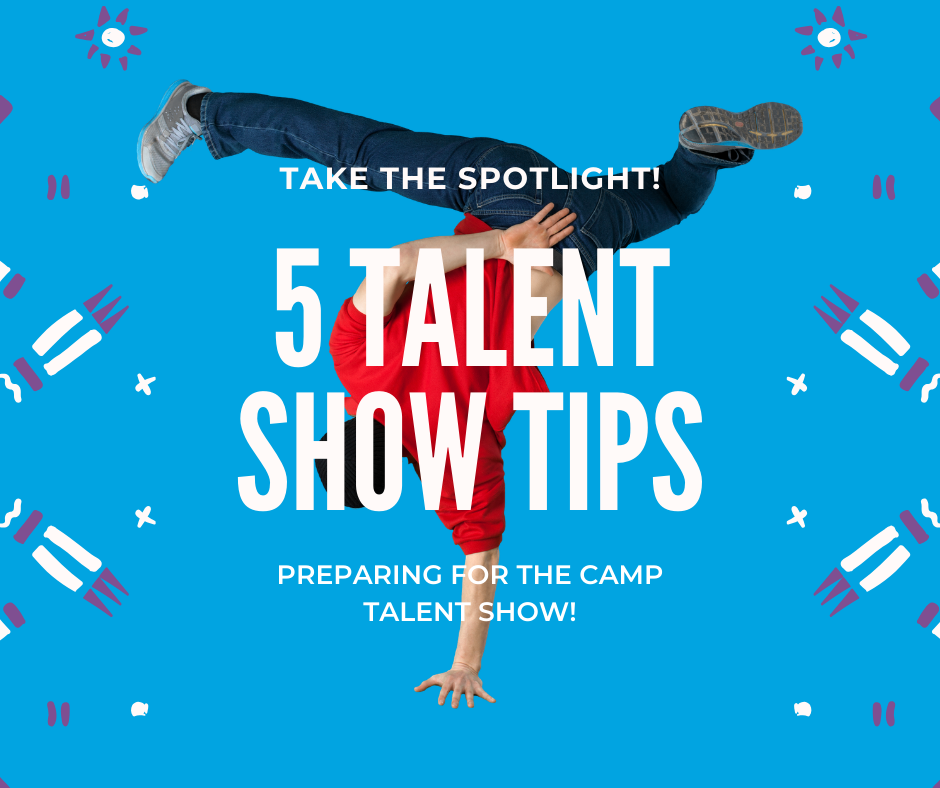 GET READY TO SHOW OFF YOUR TALENTS AT THE HAPPY CAMPER LIVE CAMPFIRE!
THE WORLD'S LARGEST CAMPFIRE IS WAITING FOR YOU!
Here are five top tips for preparing your performance!
Choose your skill or talent! Whether you can play Mozart on the piano, dribble a soccer ball or whistle, there is something that you can share.
Take a risk! You don't have to be the best or even considered good. By taking on the challenge to perform you are already steps ahead of anyone.
Plan! Write down the steps or just go through it in your head. Determine what it is that you want to highlight by your performance.
Practice! Give it a few tries before you record and watch. See what you like best about your performance.
Go for it! Find a friend to hold the camera and press record. Have fun sharing your talents with the world.
Upload your videos to the Happy Camper Live campfire and earn coins in the canteen for prizes. Have your friends watch as you become CampFamous!